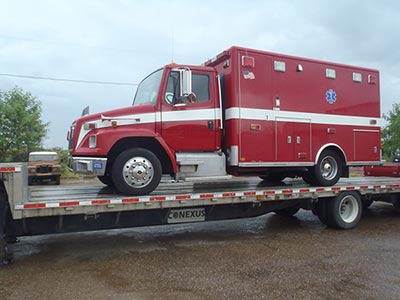 On a beautiful Labor Day afternoon, 5 year old Jaclyn was out for a walk with her mother and two brothers. Out of nowhere a car driven by a drunk driver came up on the sidewalk and instantly killed little Jaclyn, in plain view of her mom and brothers.
The personal injury lawyers at Baizer Kolar P.C. represented Jaclyn's family, ultimately reaching a substantial settlement.
In memory of Jaclyn, Baizer Kolar P.C. donated this ambulance to the village in Santa Isabel Tepetzala, the village where her parents were born.
Baizer Kolar Neiman P.C. accepts qualified cases for personal injuries on a contingency fee basis. Our clients don't pay any attorneys' fees unless we win their case. Contact us today for a free consultation about your rights.
Contact Us
Highland Park Office
600 Central Avenue, Suite 325
Highland Park, IL 60035
Phone: (847) 433-6677
Chicago Office