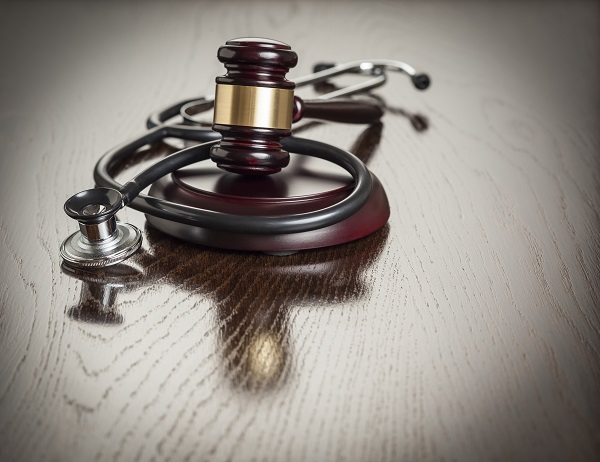 What if I Don't Have Enough Evidence to Support my Claim?
A medical malpractice claim, like any other type of personal injury claim, needs evidence to be successful. If you cannot prove that negligence occurred and that it caused you to suffer an injury, how can you expect to receive compensation for your damages related to the injury?
Simply being injured or ill is not enough evidence for a successful medical malpractice claim. For your claim to be successful, you must prove the following:
Your healthcare provider owed you a duty of care, which means that they were the party charged with protecting you from harm and ensuring your recovery;

The healthcare provider somehow breached this duty of care;

The breach caused your injury, illness, or worsened condition; and

Because of your injury, illness, or worsened condition, you are now suffering from financial damages.
Evidence You Can Use to Prove Medical Malpractice
Although it cannot stand on its own, your most obvious piece of evidence is your health condition following your interaction with the healthcare provider. You can demonstrate this through your medical record and photographs of the injury, this type of evidence is known as direct evidence.
Indirect evidence refers to circumstances that point to a particular action or lack of action. An example of this is your child's disability if you are claiming that you were not told of the potential for disabilities before your child's birth.
Testimonial evidence is evidence that comes from sources who can speak about your injury and the negligence that occurred. There are two types of testimony that you can use: testimonies from witnesses of the negligence, such as technicians and nurses in the room when it occurred and your family members who witnessed your suffering afterward, and testimonies from expert witnesses, professionals who use their knowledge to discuss the correct protocol for your treatment and how your healthcare provider deviated from this protocol.
Your Lawyer Can Help you Obtain the Evidence you Need
It can be difficult to obtain evidence to support your claim, especially evidence from expert witnesses. Your lawyer can help you by working with the professionals in his or her network to obtain testimonies to support your claim. He or she can also obtain your medical record from your healthcare provider as well as any other relevant information, such as previous malpractice claims against the provider and your family's medical history.
Work with an Experienced Chicago Medical Malpractice Lawyer
If you have been injured because of a healthcare provider's negligence, you have the right to file a medical malpractice claim to seek monetary compensation for your damages. To learn more, speak with a member of our team at Baizer Kolar, P.C. We are a boutique personal injury law firm that focuses on reaching fair settlements for medical malpractice victims.