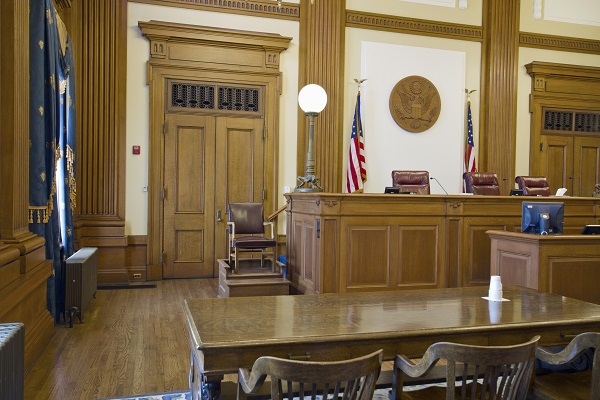 Scooters and Riding Toys Can Be Dangerous for Children
When it comes to birthday gifts or holiday presents, scooters and riding toys are still big hits with children throughout the United States. But research now shows that these toys present many dangers to the kids who enjoy riding them. A study recently published by the medical journal Clinical Pediatrics reports that scooters, tricycles, wagons and motor-powered vehicles like those cute, harmless-looking pink Barbie jeeps that children love are causing an alarming number of injuries and E.R. visits for children each year.
When a child is injured while using a toy of any kind, such as a ride-on toy or scooter, a personal injury and product liability attorney can help parents determine viability of a legal claim.
Understanding Statistics of Scooter and Riding Toy Injuries
This study conducted by Nationwide Children's Hospital of Columbus, Ohio's Center for Injury Research and Policy attributed 35 percent of injuries and 43 percent of admissions to the hospital for children under age 18 years to ride-on toys, for the years 1990 to 2011. Clearly an excessive number of injuries are occurring to children using these scooters and toys. These statistics do not include bicycle injuries, as those are categorized as vehicles.
To conduct this study, the researchers reviewed over two decades of data compiled from the databases of the U.S. Consumer Product Safety Commission (CPSC). This watchdog agency discovered that 3.2 million American children under the age of 18 years suffered toy-related injuries that led to E.R. visits between the years of 1990 and 2001. During these years, there was an increase of toy-related injuries at the rate of 61 percent. Over 80 percent of these toy injuries happened at the child's home. Almost half of the injuries, 46 percent, were related to serious falls.
Protecting Children from Ride-On Toy Injuries
The most common experienced injury acquired from ride-on toys include head injuries like concussions; broken bones and cuts needing stitches. Helmets, kneepads and elbow pads are how researchers say many of these injuries can be prevented.
Some of the most catastrophic and life-changing injuries resulting from ride-on toy accidents are the result of a child falling down and hitting his or her head on hard surfaces such as pavement. Traumatic brain injuries like these can be devastating to the child and his or her family.
Parents are advised to ensure the child is the proper age for a ride-on toy. The child should also be required to wear protective gear, such as helmets and pads for elbows and knees.
The aforementioned study also recognized that the toy industry needs to take greater precautionary measures through improvement of toy safety standards, design, consumer awareness of dangers and results of defective product recalls. Some toy companies use social media sites like Instagram, Twitter and Facebook to market their toy products. But they do not frequently counterbalance that marketing with safety education regarding how the toys can be enjoyed without risking injury. Nor do you often see these brands using social media to publicize a recall or provide information about how one of their toys has been deemed defective or not safe for children's use. Instead, parents can gain updated recall information about ride-on toys and a wide variety of other products their children use by visiting the Consumer Product Safety Commission's website.
Safety Tips for Ride-On Toy Use
For safer use of a ride-on toy by your child, consider the following tips:
Protective gear should always be worn by the child when they are riding a scooter, ride-on toy, a bicycle, skateboard or skates. Helmets, kneepads and elbow pads should fit properly and remain in place while the child is at play.
Children should not be allowed to wear loose-fitting clothing or items like scarves that can get caught or entangled in the toy. This is a choking hazard. It is also a good idea to ensure that a child wears closed-toed shoes and not sandals when riding these toys, as sandals can become caught in pedals or other mechanisms.
Scooters with wide wheels are safer and more stable than those with narrow wheels. Wide wheels provide stability and hamper excessive speed.
Ensure your child does not use the ride-on toy or scooter near inclines, bumps and stairs.
Children should always be supervised when they ride these toys on the street or around traffic of any kind.
If Your Child Is Injured on a Scooter or Ride-On Toy
If your child has been injured by one of these types of ride-on toys or another toy product, it is important to speak with a personal injury and product liability attorney as soon as possible after the injury occurs. This is because a personal injury lawyer can help parents determine whether the toy manufacturer is liable for injuries or damages sustained by your child. Medical expenses can become quite burdensome when a child is hurt or requires hospitalization. Under the law, negligent or at-fault parties are responsible for compensating those who are injured due to their fault or negligence.